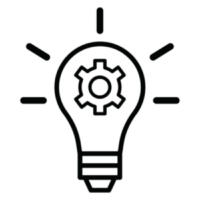 Corporate Innovation and Startup Development
How are companies from traditional sectors harnessing disruption? What's next for corporates and startups in the new normal and how do they cope with new challenges?
Panelists:
Kapil Kane, Director of Innovation at Intel;
Sean Lim, General Manager at TianRun Asset Management
AV: What's Next as The Industry Develops
Mobility unicorns are unlocking the potential of autonomous vehicles with the expansion of robotaxi fleets, while investing more in efforts to build true self-driving cars. How far have self-driving cars come in China over the past year, and what are the opportunities and challenges looking ahead?
Panelists:
Fang Da, Co-founder and Chief Scientist of Qcraft;
Tu Le, Managing Director at Sino Auto Insights;
Moderator: Jill Shen, TechNode reporter

Cross-border Investment in a Global Context
Ask investors what they're thinking about in China and it won't take long for you to hear about enterprise. As a new generation of startups are seeking to transform how China works, VCs see a successor to the consumer-oriented apps of the 2010s.
What are the challenges faced by global investors and big players today and how do they translate those challenges into opportunities?
Panelists:
Zhu Bin, Former Director, Invest Advisory, Greater China, Business Sweden
Edison Chen, Director of Investment, Plum Ventures
Guest Moderator: James Hull, co-host of China Tech Investor podcast
Note: Topics are subjected to change with availability.
EMERGE is TechNode's annual flagship tech conference. After two years in Shanghai, it's coming to Beijing in 2021. Like the name says, EMERGE is about emerging trends that are shaping tech. It's meant to be forward-looking, not retrospective, and to speak at a high level about deep themes.
Through deep and meaningful conversations with experts and experienced professionals, EMERGE delivers unbiased and clear-eyed information, insight, and analysis.
Don't miss your chance to speak with the top minds uncovering China tech. This year's EMERGE is going to be held in conjunction with the OTEC events on August 15, 2021, at the Prince Jun's Mansion, Chaoyang Park, Beijing.
Content-focused
seeks to bring together professionals and entrepreneurs that encounter tech on a daily basis
Concrete takeaways
We're all too busy to waste time attending events that aren't meaningful across a broad range of topics
Snapshot
A snapshot of the Chinese tech industry that offers objective and in-depth analysis
Curated and intimate
A curated, intimate event for guests and speakers to interact and learn from one another.
TIME
TOPIC
10:00
Opening
10:10 – 12:30

Fireside Chat with David Aikman

Fireside Chat with Philipp Visotschnig
Panel 1: Corporate Innovation and Startup Development
Panel 2: AV: What's Next in as the Industry Develops
Panel 3: Cross-border Investment in a Global Context

16:00 – 16:40

16:40 – 17:30

Panel Discussion: Free Trade Zones: Digitalization in China

OTEC-Emerge Tech Awards Ceremony – Best of Awards

17:30
Networking
The OTEC-EMERGE Technology Awards is open for both public- and self-nominations. We invite everyone to nominate outstanding startups that meet the following criteria:
The founding team must include at least one overseas returnee (need proof of working/studying abroad) or foreigner (passport).
The nominee must be based or operate within China.
The nominee should have a commercialized product.
The nominee should be an early-stage startup or growth-stage startup.
AWARDS
CATEGORIES
Award Categories
(Three winners per category)

Fintech
Smart Mobility
Ecommerce/New Retail

Best of Awards
(One winner per category)

Rising Star Award
Best Investment Value Award
Best Tech Innovation Award
All winners will receive opportunities to meet with investment institutions, enroll in a founders' training workshop, Phoenix Plan, and an onboarding program in Chaoyang, Beijing. The award winners will also be invited to attend the BEYOND International Technology Expo in Macau from August 26 to 28, 2021 with a standard booth at the expo and two full professional passes. 
These awards will be judged by a select group of editors and reporters of foreign media in China, international VCs, and corporate executives who are experts in their respective fields. If you would like to participate, please fill in the OTEC-Emerge Tech Awards 2021 form by July 31, 2021. 
Check out the winners
Prince Jun's Mansion, Chaoyang Park, Beijing (朝阳公园郡王府)

Email: suzanne.loo[at]technode.com
OPEN MAP
"Science and technology is the foundation for prosperity of a country, while innovation is the spirit for progress of a nation."
In making full use of the Chaoyang District Government's guiding role and properly allocating the market resources, the Overseas Talent Entrepreneurship Conference (OTEC) is a "one-step" innovation service platform for overseas talents and Chinese returnees. By organizing the annual Global Entrepreneurship Competition, Innovation Summit, International Startups Meet-Up, along with facilitating industrial policies, services, and space, OTEC aims to develop an international ecology of innovative startups and corporates for talents working in the Chaoyang District, Beijing.
Since 2013, OTEC has been successfully held for eight years in a row, having attracted more than 356,000 entrepreneurs, 6010 projects, and more than 100 venture capital institution leaders from 39 countries and regions. A total of 519 projects have been invested, of which 311 projects have been implemented in Chaoyang, Beijing, through OTEC. The total financing scale exceeds RMB 2.7 billion.